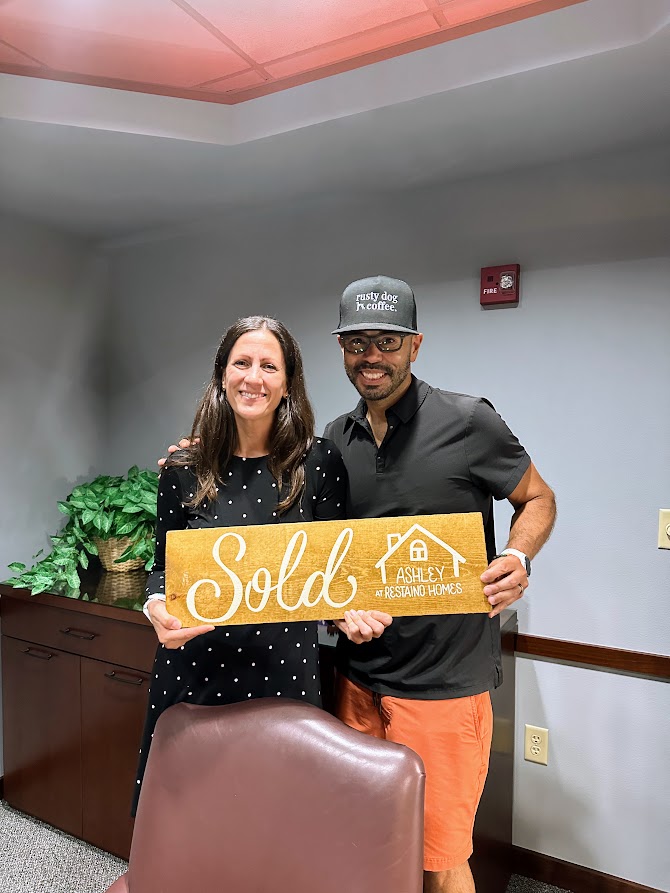 Trish & Manny F. | Seller | Fitchburg
I really can't say enough great things about working with Ashley through the process of selling our home. The phrase "above and beyond" keeps coming to mind, but that really doesn't even sum it up. We've been house hunting for the past few years as we looked to downsize our home with Ashley helping us every step of the way. She was constantly checking in, making us aware of upcoming listings, doing recon on homes we were even just slightly interested in, and on and on. When we eventually decided to build vs. buy, Ashley then transitioned immediately into go mode to help us sell our home and the process has honestly been a breeze. Between stopping by on multiple occasions to walk through and help us with our sale prep to-do list, to creating us a customized week-by-week plan for what needed to be done when, we were extremely happy and delighted with the work she did for us. We also feel that she helped us get top dollar for our home. Even after accepting the offer, Ashley continues to help us out in a variety of ways - like connecting us with another recent buyer who had boxes to give us for packing. I've worked with other realtors in the past so this isn't my first rodeo, but Ashley showed us how easy the process can really be with great help and has definitely raised the bar!!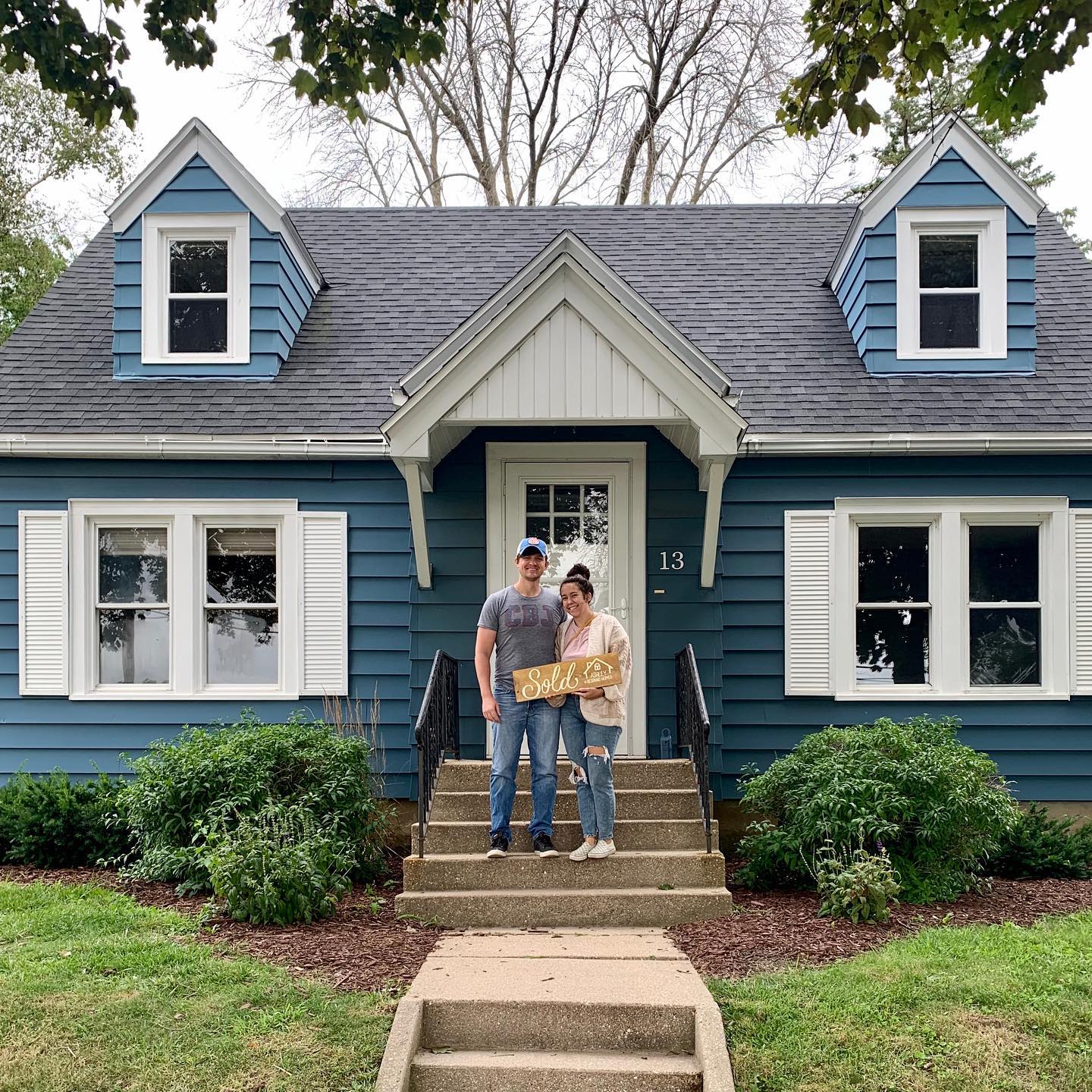 Bill R. | Buyer | Belleville
Ashley was very helpful. We relocated to Dane County in March and weren't ready to buy immediately because we wanted to get to know the area first. Ashley found us a great short-term rental, gave us time to get to know the area, and then started to send us for-sale listings. Once we visited a few homes, Ashley figured out what type of home we were looking for. She texted us about our future home within 20 minutes of it being listed and we were fortunate to be the first to visit and put in an offer. We found a wonderful home and Ashley got us through the buying process smoothly. We would definitely work with Ashley again.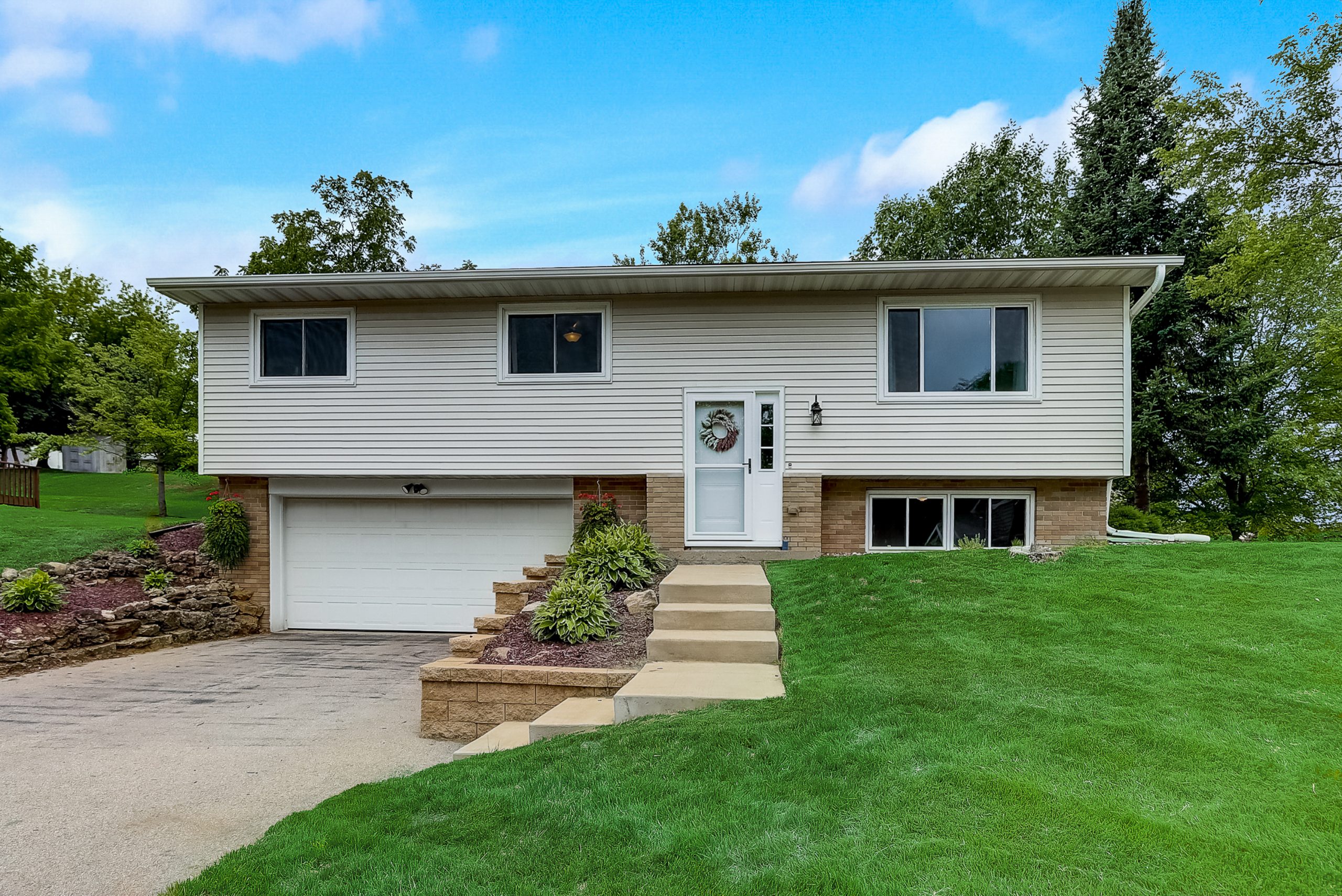 Ben J. | Seller | Mount Horeb
Ashley was simply amazing when it came to selling our home. She is easy to work with and wants what's best for you and the sale of your home. She was always available to answer questions during the process too. If you're in Mount Horeb or the surrounding area and are looking for an agent to help you buy/sell your home we highly recommend Ashley!
Evan B. | Buyer | Madison
Ashley's was a great aid to my wife and I on our move to Wisconsin. We were moving a long distance and on a condensed timeline but Ashley was a wonderful asset to make us feel informed and content with all the decisions we made. We knew she always had our interests in mind and we were never out of the loop whenever any changes or issues arose. Whenever we decide to move again in the future she will definitely be who we approach to help make it happen.
Cory V. | Seller | New Glarus
Excellent realtor. She helped through the entire process to make everything as easy as possible. Very glad I went with Ashley.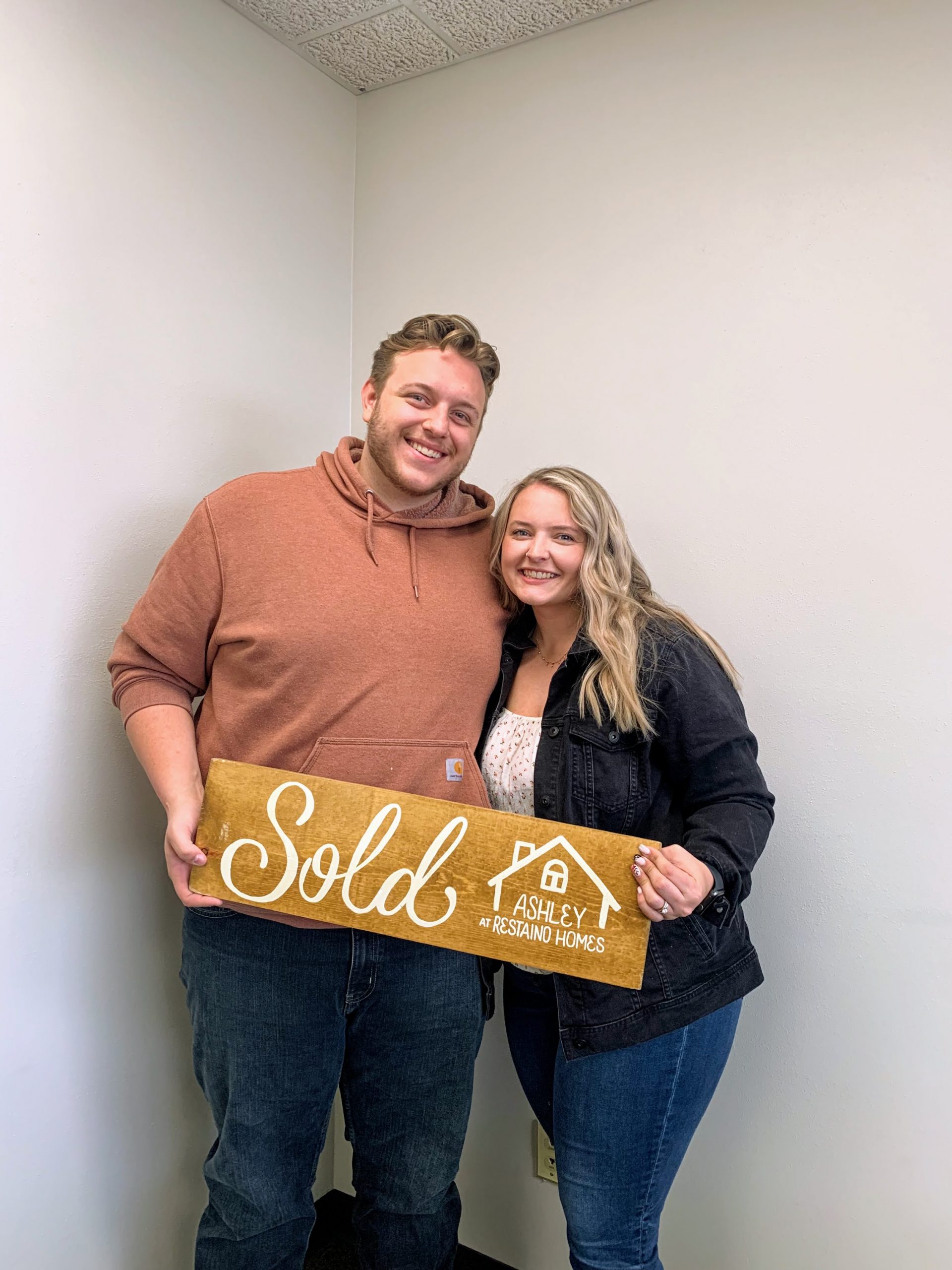 Annika T. | Seller & Buyer | Barneveld
We have worked with Ashley on multiple transactions now and will continue to work with her in the future! Her knowledge of the area and professionalism sets her apart from other agents. She is a joy to work with and always goes above and beyond! If you are looking for help buying or selling, Ashley is your gal!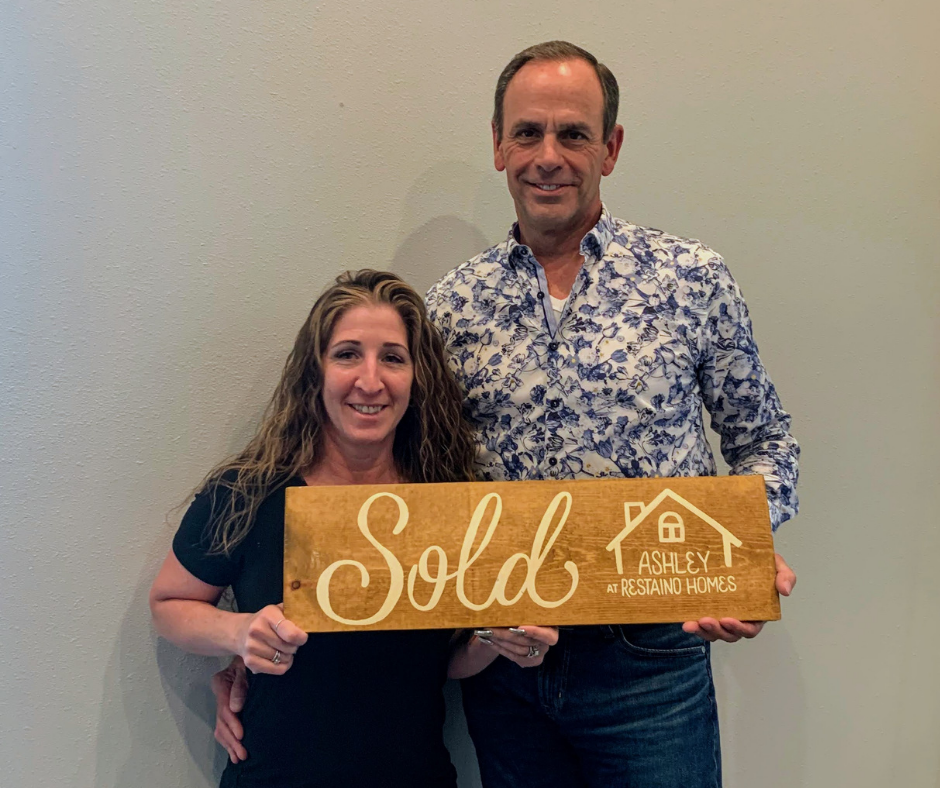 Paul H. | Buyer | Edgerton
I will start with the punch line of this review by saying that Ashley is one of the two finest real-estate agents I have ever worked with. Her knowledge and professionalism as our representative were second to none. If you are looking for a smart, well informed, and customer-centric real-estate professional, then Ashley Malinowski is the professional for you! I would not hesitate referring anyone to her.

My wife and I made a decision in the fall of 2021 to seek out a large piece of land (acreage) and build a custom home. There were many factors in the purchase process of the land we made an offer on. Ashley was very knowledgeable in the potential transaction pitfalls and helped us navigate each of them carefully through offer contingencies. At an appropriate time, Ashley connected us with legal representation that did a fantastic job looking out for our interests. Secondarily, Ashley put us in contact with 6 different home builders spanning a range of capabilities and home styles. Ashley made it easy work for us to select our builder.

Ultimately, the purchase process was very long. The seller had not properly prepared the land for sale and my wife and I found ourselves taking on unplanned work in order to get the transaction finalized. At no time during the entire process did Ashley let up on her aggressive pursuit to help us get the transaction closed. She put in countless hours on our behalf and we will be forever grateful. It was clear that she was focused on our satisfaction more than trying to hurry a close. She is an amazing professional!!!
Steve & Jen P. | Sellers | Madison
We recently sold our property and Ashley represented the buyer. From our first interaction, we knew that Ashley had great market knowledge. Even though we were not Ashley's client, she treated us with respect and honesty. Communication was very easy and fast. Ashley has a positive and welcoming personality which made the transaction enjoyable for her buyer, us as the seller and our listing agent. We would love to work with Ashley again.
Cheyann W. | Buyer | Madison
We just relocated from California to Wisconsin and bought our own house and Ashley made it all so easy. Ashley is incredibly professional and knowledgeable and she helped guide us through the whole process. She found homes that were in our budget and within a favorable commute to my new job and we had a good amount to choose from so we could pick what best fit our needs now and in the future. She made us feel taken care of and you can tell she is personally invested in helping her clients. She also gave us lots of resources about local restaurants, vets (for our dogs), utilities, etc. which made settling in much easier. I'd recommend Ashley to anyone looking to buy or sell a home. When we're ready for another place, we'll definitely use her services again.
Maria C. | Buyer/Relocating | Madison
Ashley toured me around the city and really explained everything I have to consider in finding a new place. She's definitely so helpful and very accommodating!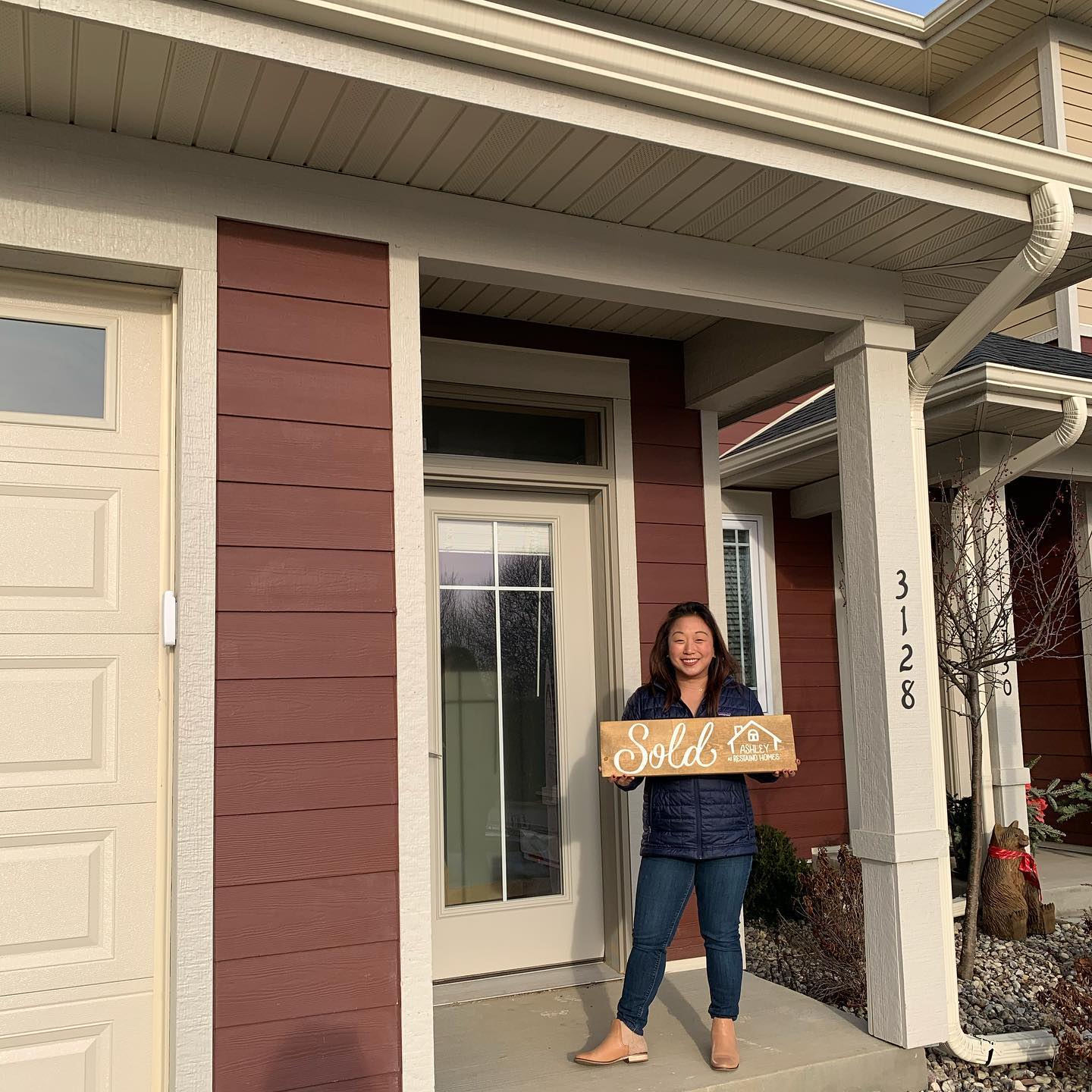 Laura K. | Buyer | Madison
Ashley was absolutely fantastic to work with throughout the home buying process. She had a good feel for the Madison area and really worked to find a home that was a good fit for me. Ashley has great communication skills and is so personable. She explained everything in great detail and made the experience of becoming a first time homeowner fun, stress-free and memorable. Thanks Ashley!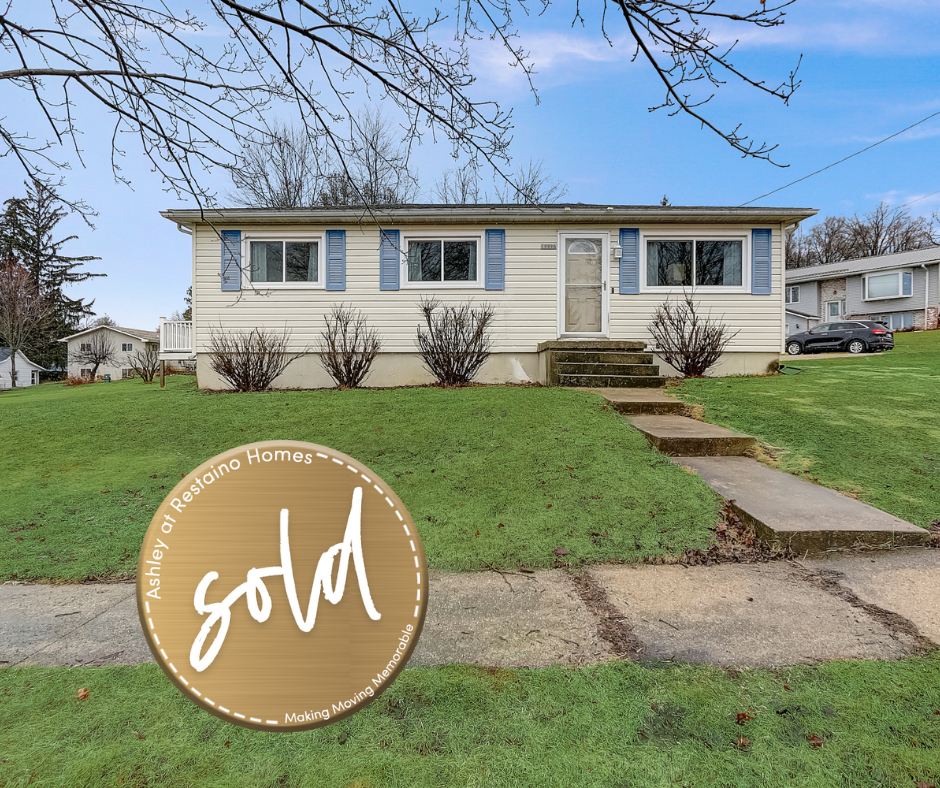 Kevin & Jennifer | Sellers | Blue Mounds
Ashley was amazing as our listing agent! She came in ready and prepared when we initially met, bringing us property details, comps and info on what we can expect during the selling process. She was always available for questions we may have had and she kept us up to date on the status of things during the selling process.

The first weekend, after listing on a Friday, she conducted an open house and had a swirl of showings scheduled all weekend long! She had our home sold in only a couple of days and got us an over asking price along with it! During the offer review and the signing process back and forth between us as the sellers and the buyers, she kept things moving and even went above and beyond to call out possible things in the offer that could get messy later….instead of leaving them, she worked with the buying agent to get things cleaned up which provided us a clear cut, solid offer!

For closing we needed to sign early due to moving out of state so Ashley represented us at the actual closing and kept us up to date through the process.

I would highly recommend Ashley Malinowski as your next agent, whether it would be to sell your home or to help you find a new home. She's down to earth, approachable, knowledgeable and really does have her clients best interest at the forefront! I can't say enough about Ashley and how grateful we are to have chosen her as our listing agent! I would definitely work with her again if I'm selling or buying a home in the greater Madison, WI area!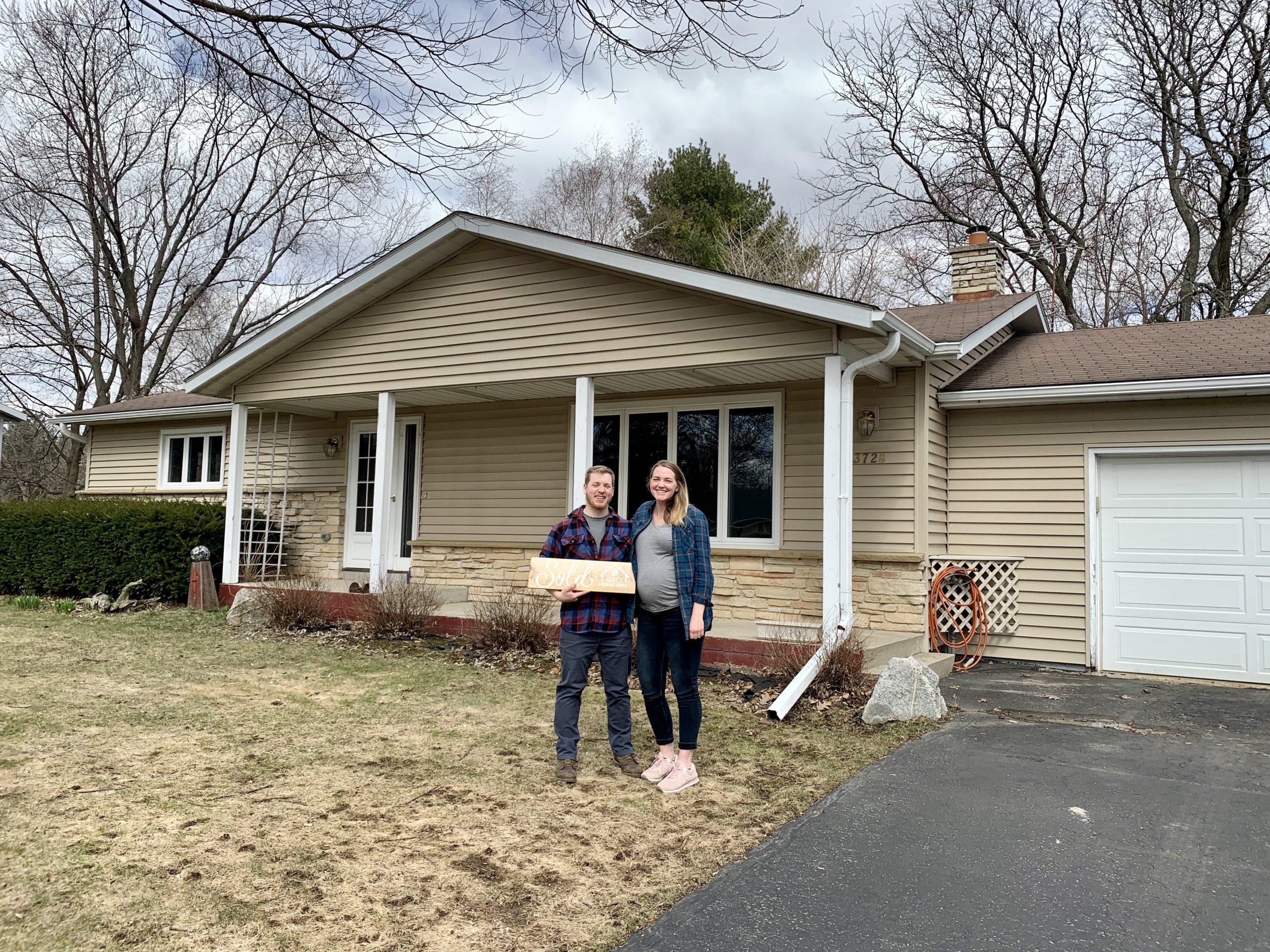 Abbey B. | Buyer | Madison
Ashley made buying a house so much less stressful! She was super helpful and easy to work with. We made a few offers on Sunday nights and Ashley was available to help us do that which I feel was a big reason we were able to get the house we are in today!
Zachary C. | Buyer | Middleton
Ashley was fantastic! This was my first time with the home buying process, and I couldn't have imagined a better person to go through it with. From beginning to end, she was there for every step. She took the time to get to know me as a home buyer, but also me as a person. I truly found my dream home here in Wisconsin, and cannot recommend her enough. Absolutely a 10/10.
Cassie C. | Buyer | Barneveld
I want to start by saying we bought a house during the 2020 Covid-19 pandemic. That being said, times and finances were uncertain for many. Ashley made our process of buying a home so smooth. She provided us with ample tips and all of the contact information needed to speed up the process and inspections, supported our decisions and encouraged our needs in a home. I wasn't sure if she was more excited for us or if we were on closing day! Her professionalism exceeded our expectations and above all, we have now gained a humble friend. Outside of real estate, she is also a dog lover and '" Who doesn't love dogs?! We really appreciate all you did for us, Ash, and would highly recommend her to anyone we know who is looking to buy!
Jordan S. | Buyer | Barneveld
Ashley did a great job with the buying of our house. She was always checking in with both of us to make sure everything was going good. Always had time to talk or give opinions ok ns on questions we had. Super nice and knowledgeable about the property and surrounding properties. Definitely would recommend.
Cam T. | Buyer | Barneveld
Ashley was AMAZING. We had some tough rounds with offers not getting excepted, but she always reminded us that we would find the right home for us. Boy was she right! The home she found us was everything we wanted and more. We couldn't have done it without her. She was always responsive even in the wee hours of the night. Even if the houses weren't in great shape she knew our skills and ability to fix up and allowed us to conclude on what we wanted not telling us how to do it.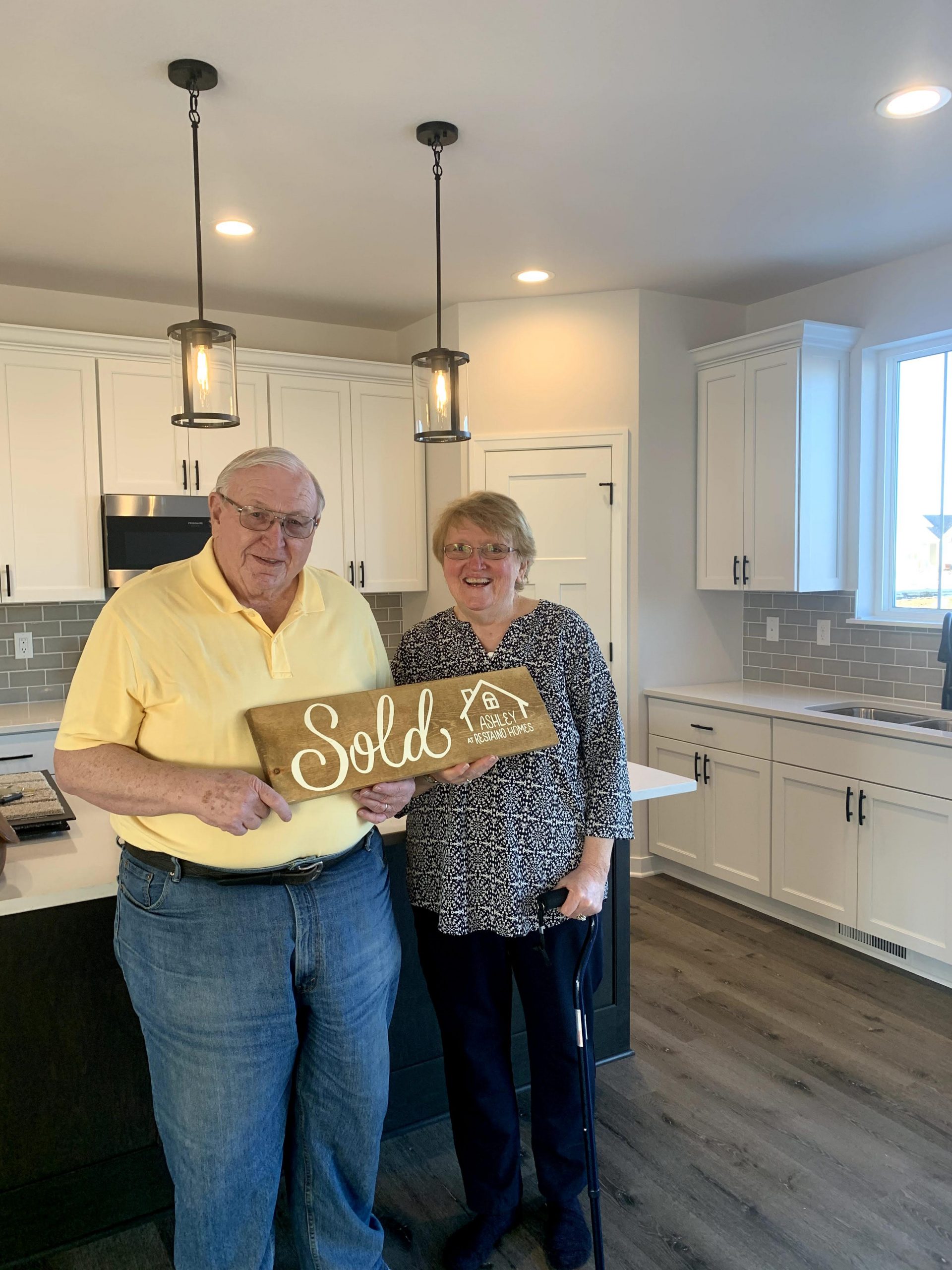 Dave & Gloria W. | Sellers & Buyers | Oconomowoc
Ashley was a pleasure to work with. She is extremely knowledgeable and professional. She was there to answer any questions we had, and made us feel confident in the process of buying our new home and selling our old home. We highly recommend her!

Aaron W. | Lender | Madison
Ashley is a fantastic realtor! She goes above and beyond for her clients. I am a mortgage lender and I have worked with her on many deals and her communication is always top notch. Our mutual clients always tell me the receive the best service. I highly recommend her!
Jared N. | Buyer | Mount Horeb
Ashley was wonderful to work with on the purchase of our new office building! She helped with everything: showing, market data, offers and counters, arranging inspections, coordinating with the bank, with the insurance agency, and even assisting with a change in zoning! Her attention to details and thorough follow up pre-closing, at closing, and after closing are appreciated and is the definition of professionalism. It was as close to hitting the real estate "Easy Button" as you can get!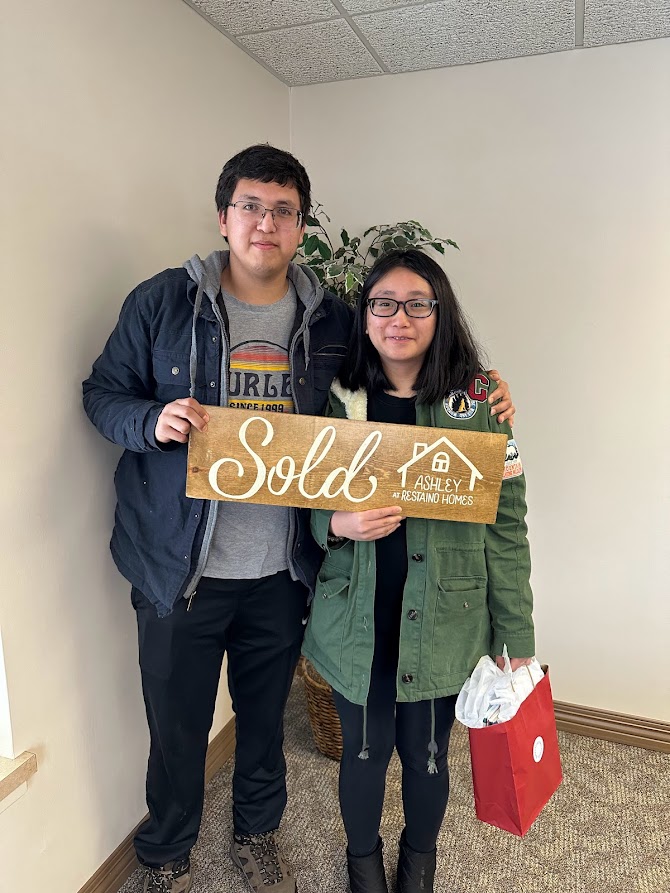 Amanda C. | Buyer | Monona
Ashley is an amazing realtor! She really roots for us, has an impeccable instinct and knowledge of realty and the area as well as an amazing work ethic. She gets things done, and has gone above and beyond in helping our move. We relied on her a lot, especially since we were moving in from out of state, and we do appreciate her help so much. She helped make everything go smoothly. Thanks Ashley! Highly recommend.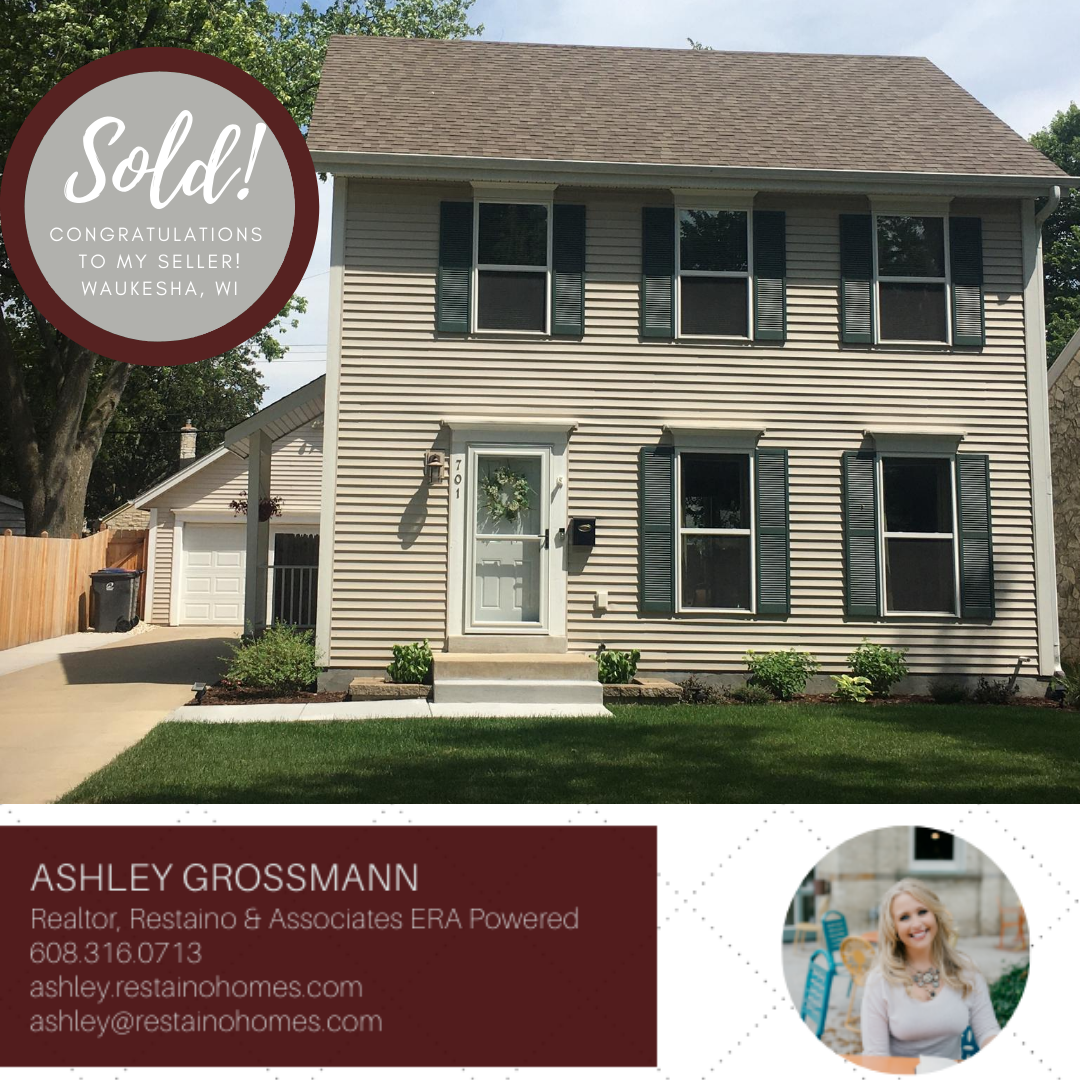 Toni L. | Seller | Waukesha
Ashley helped me sell my home this past summer. Selling a home is always a daunting process but Ashley made it so easy and enjoyable. She was detailed, kind, patient, and has excellent communication. She went above and beyond to assist with suggestions on getting my home ready to sell, when to list, how to show, etc. She exceeded all of my expectations, and I was really amazing at the thorough marketing she provided between photography, advertising, etc. Thanks to Ashley's skills and knowledge, I received multiple offers within 48 hours of listing my home. I will never be able to thank her enough and would suggest her to anyone looking to list.
Eric O. | Buyer | Madison
Ashley was our realtor for our relocation to the Madison area. After looking at many two story homes we had picked and deciding they weren't for us she helped us find a new construction ranch home in our budget and the area we had been looking.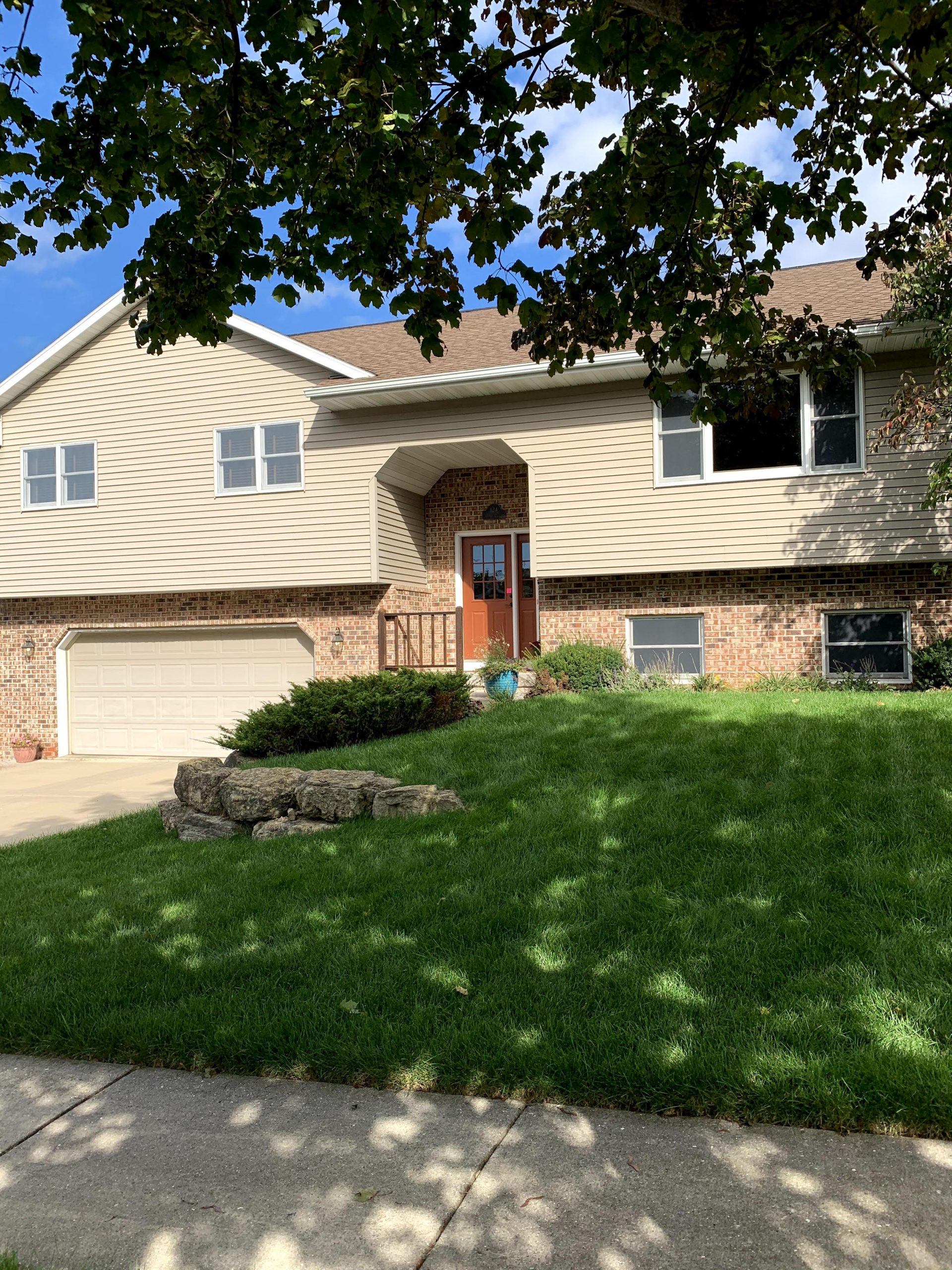 Kristi E. | Buyer | Mount Horeb

02/23/21
Kristi gave Ashley 5 stars out of 5
She was organized, helpful throughout the process, listened to what I was looking for and helped me be up to date with the market. I do not think I would have gotten the home that I love without Ashley's dedication. Highly recommend.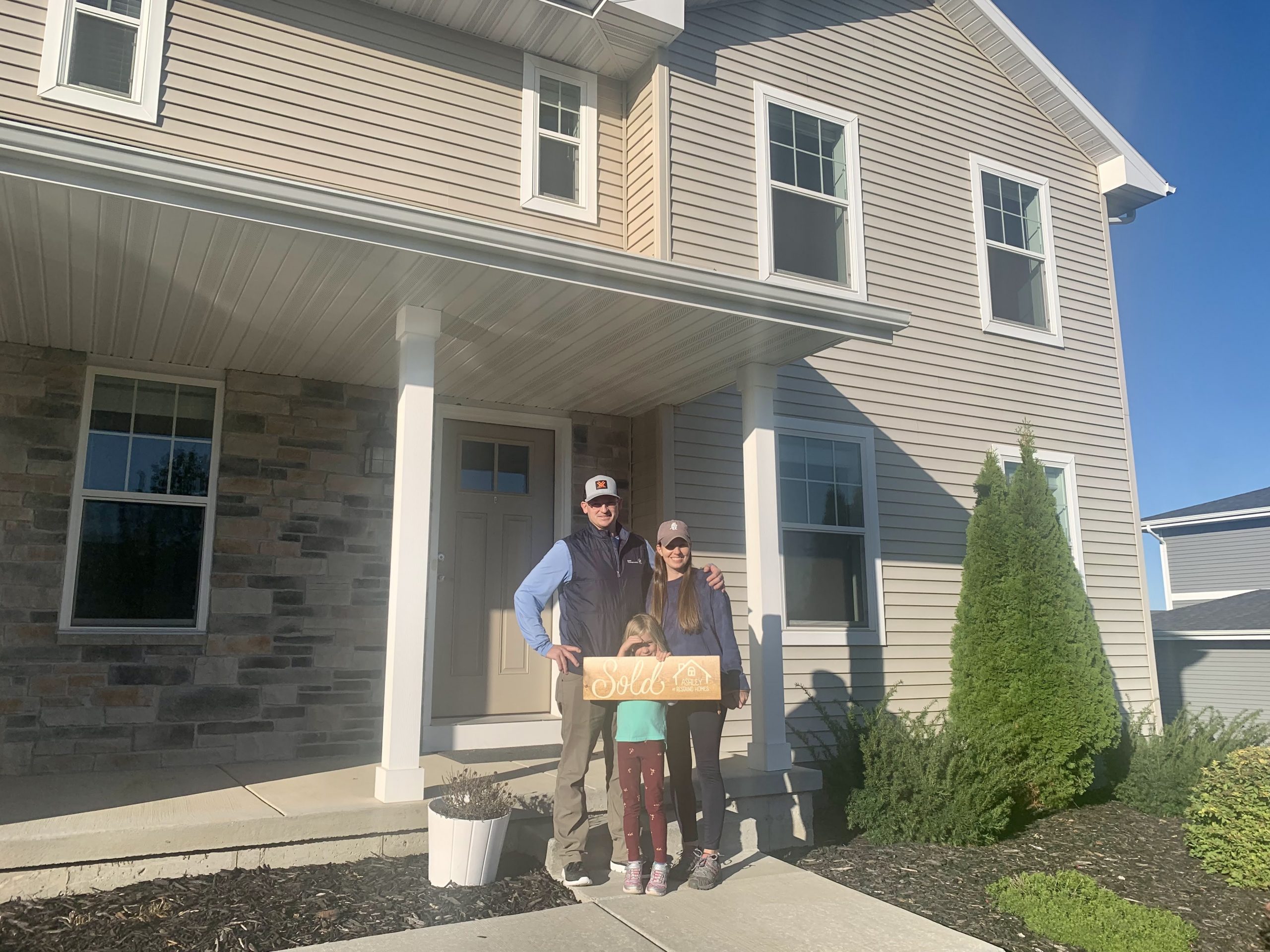 Daniel V. | Buyer | Mount Horeb
Working with Ashley made our home buying process a stress free positive experience. She was always available to answer our questions and overall extremely professional and personable a delight to work with. No need to look anywhere else we highly recommend Ashley!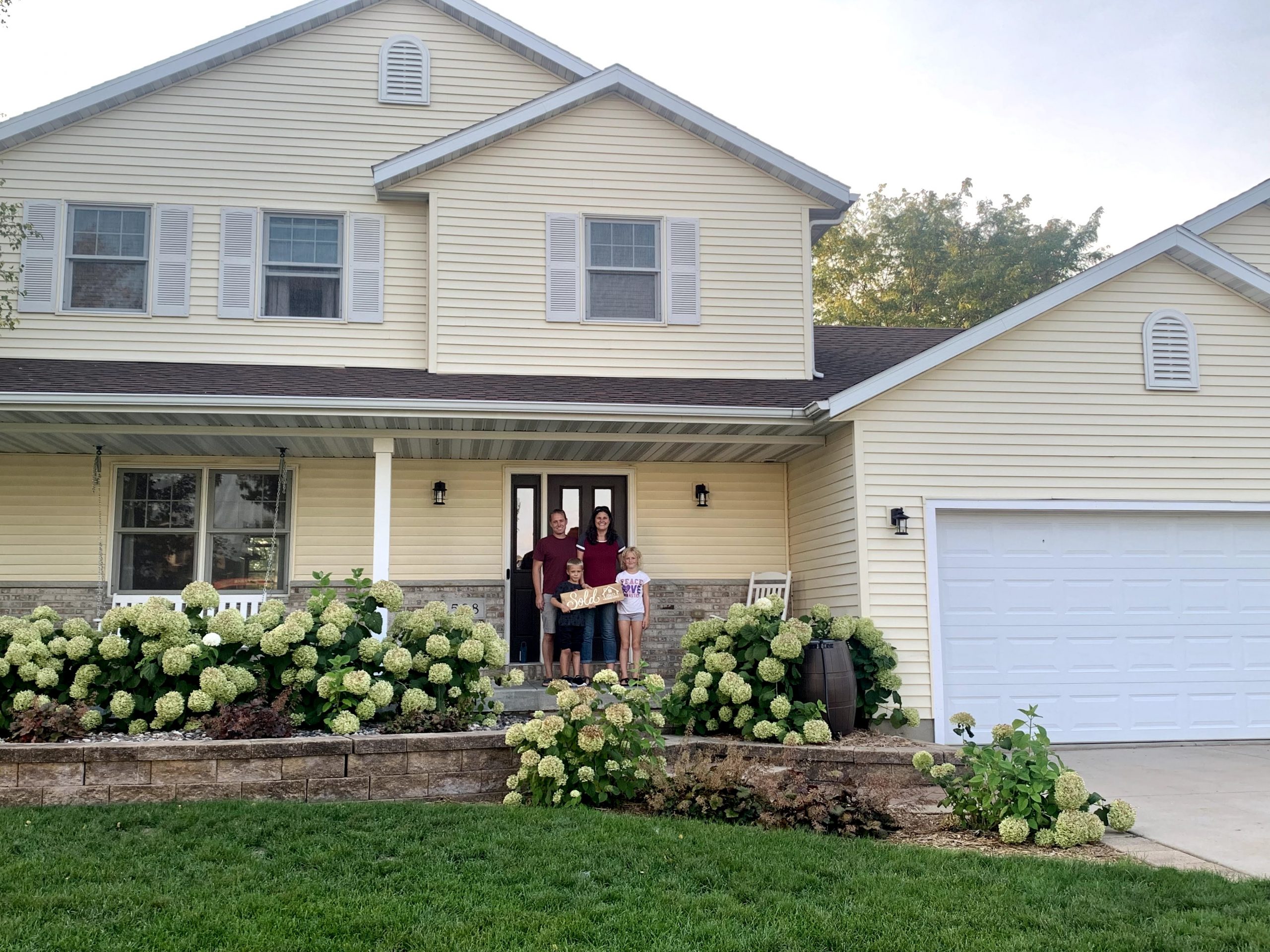 Jessica O. | Seller & Buyer | Mount Horeb
Ashley is wonderful!! She is extremely knowledgeable and understanding. When we were only looking to look we never felt pushed. Ashley made us feel comfortable and supported through the buying and selling process. She is very knowledgeable and honest. She made are kids feel a part of the process as well which was so kind. Ashely is amazing and I would highly recommend her for your buying and/or selling needs.

John B. | Buyer | Lake Mills
Ashley is the best. Smart, dedicated, and always on her client's side.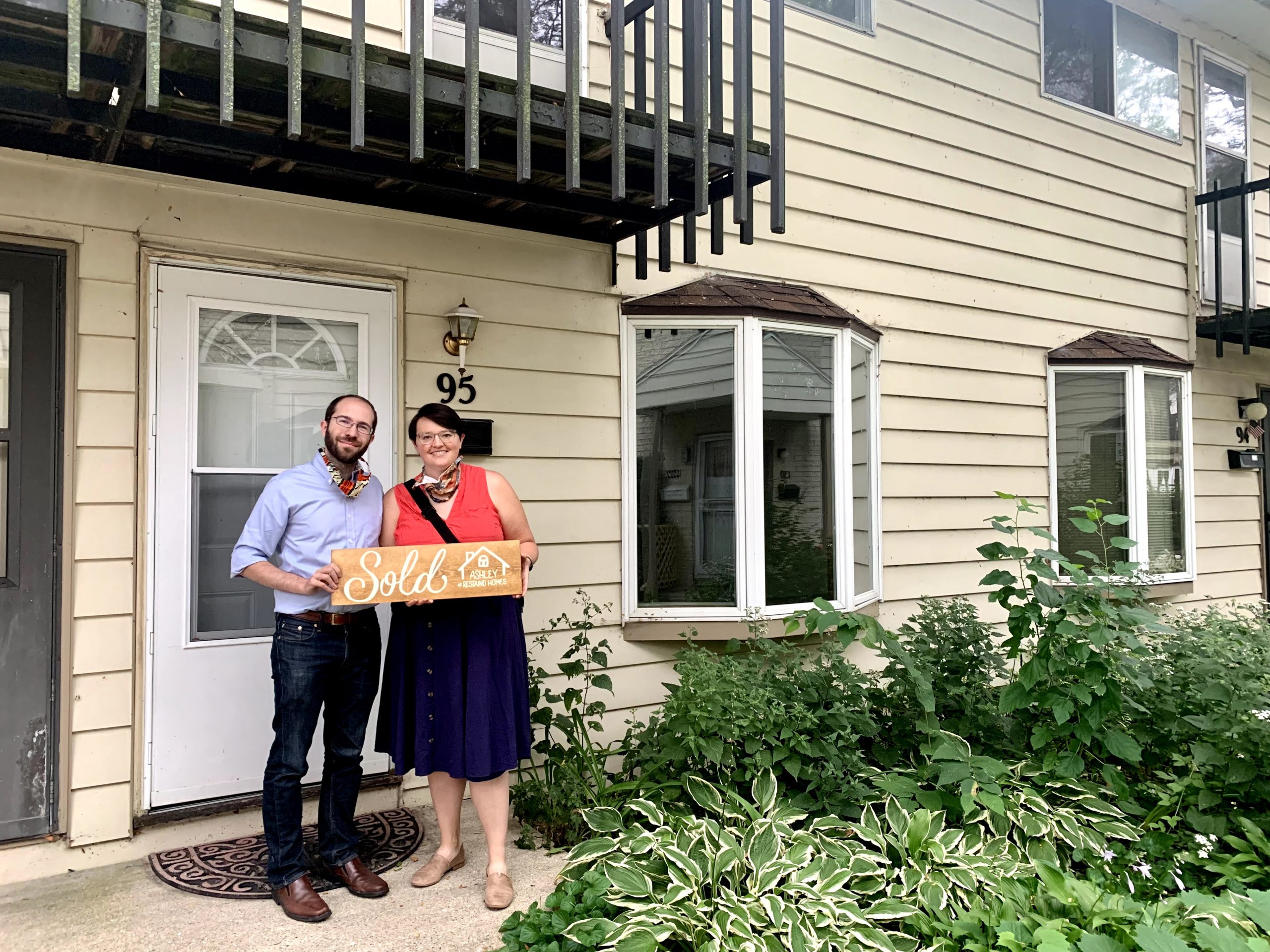 Eva W. | Buyer | Madison
Ashley's local knowledge and connections were invaluable for navigating a hot market in a new place. We were relocating from across the country only had one weekend to find housing, and she helped us make competitive offers and even found our temporary rental! We were "in" and "out" of the market three separate times before we found "the one," and Ashley's sunny attitude was the one constant! We are picky about our realtors but I feel like Ashley really "got" who we were and what we were looking for, and offered just the right amount of guidance.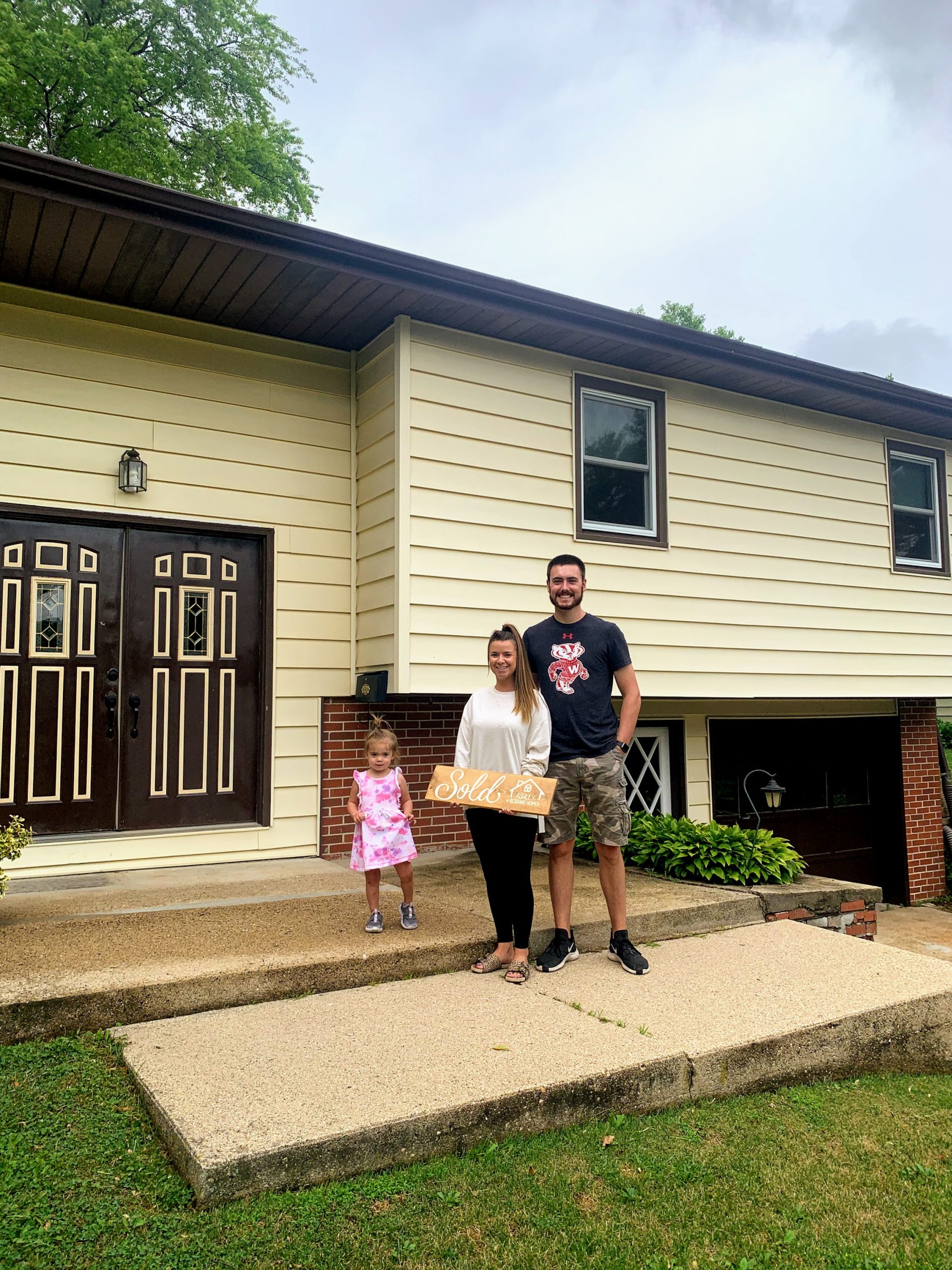 Marina F. | Buyer | Dodgeville
We cannot say enough great things about Ashley! Buying a home during a pandemic has not been easy, but she was there with us each step of the way. She was always very responsive and stayed dedicated to helping us, even though it was a longer process than any of us had anticipated. Highly recommend Ashley to anyone looking to buy or sell their home!

Cassidy K. | Buyer | Verona
We loved working with Ashley to buy our first home! After getting a job in Wisconsin, we reached out to Restaino for help with the relocation from Indiana and they connected us with Ashley. She was so helpful and communicative throughout the process, answering our many questions and taking time to seek out listings for us. Her extra efforts helped us to get our dream house, and she made sure that we didn't overpay in a very competitive market. We'd highly recommend her to anyone needing a knowledgeable and friendly realtor!

Breanne L. | Buyer | Oregon
Working with Ashley was one of the best experiences we've had with a realtor! We were relocating from out of state and she made the process so smooth and easy.

Ashley is hyper-organized, knowledgeable, professional, and overall a pleasure to work with.

From our initial phone call, to our weekend house hunting, to final closing, she was attentive and gave us her undivided attention. When moving from out of state, it was invaluable to have Ashley's attention on all the details as well as her frequent updates.

I would highly recommend Ashley to anyone looking for a realtor!!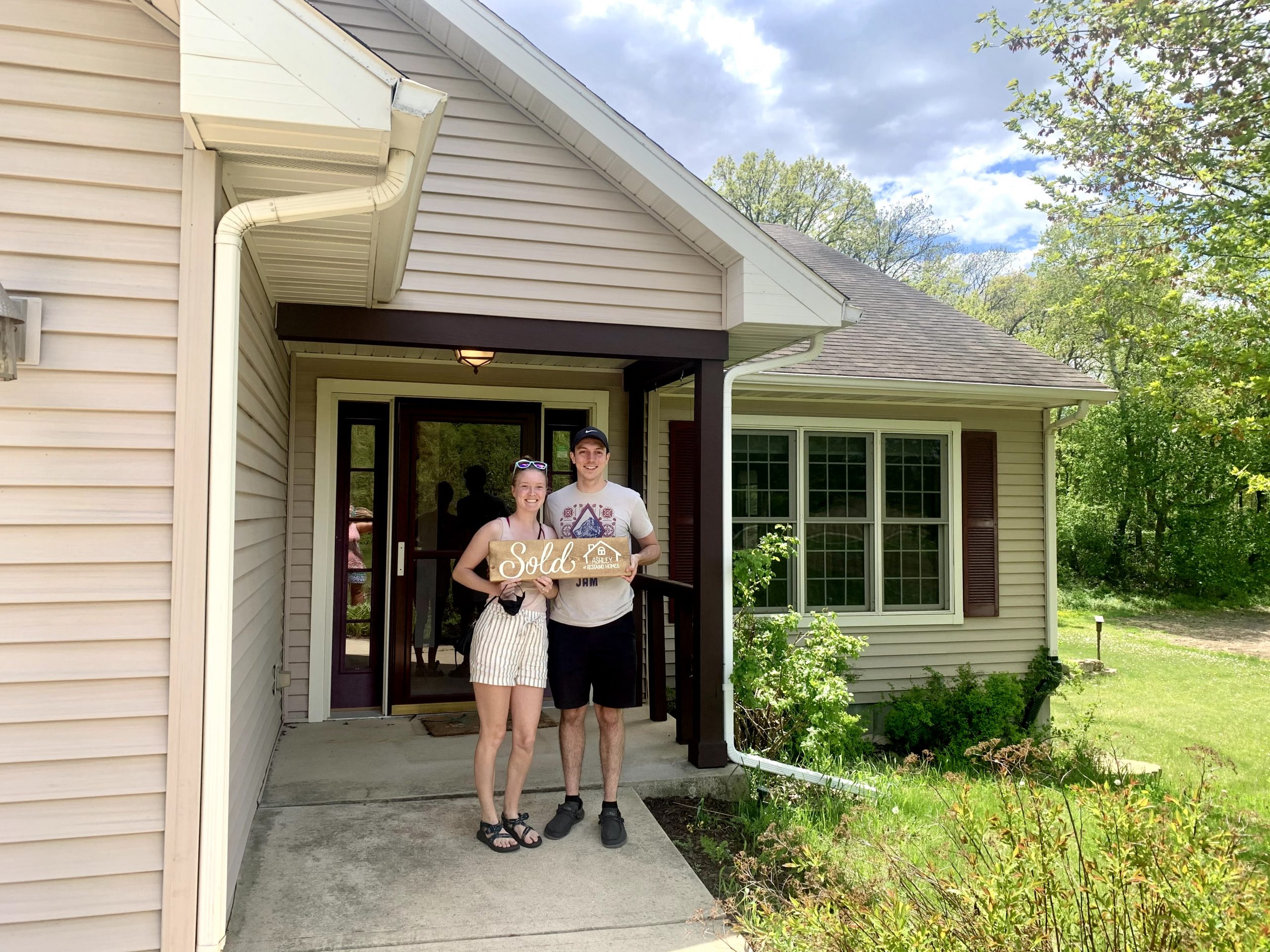 Joanne R. | Buyer | Oregon
Ashley was very helpful in finding our new home in the Madison Area. She is very responsive and we could always count on her to answer all our questions or be available to look at a house last minute for us. As new home owners, she also gave us so many resources and helpful tips for us to use down the road. Would highly recommend to anyone in the search for a new home.

Jennifer K. | Buyer | Sun Prairie
I am a single mother who got the opportunity to buy the home i was renting. Ashley is my son's friend and was willing to help make this happen. She helped figure out if I was getting a fair deal and hooked me up with a great mortgage person. She kept me updated every step of the way and made the whole process easy and stress free!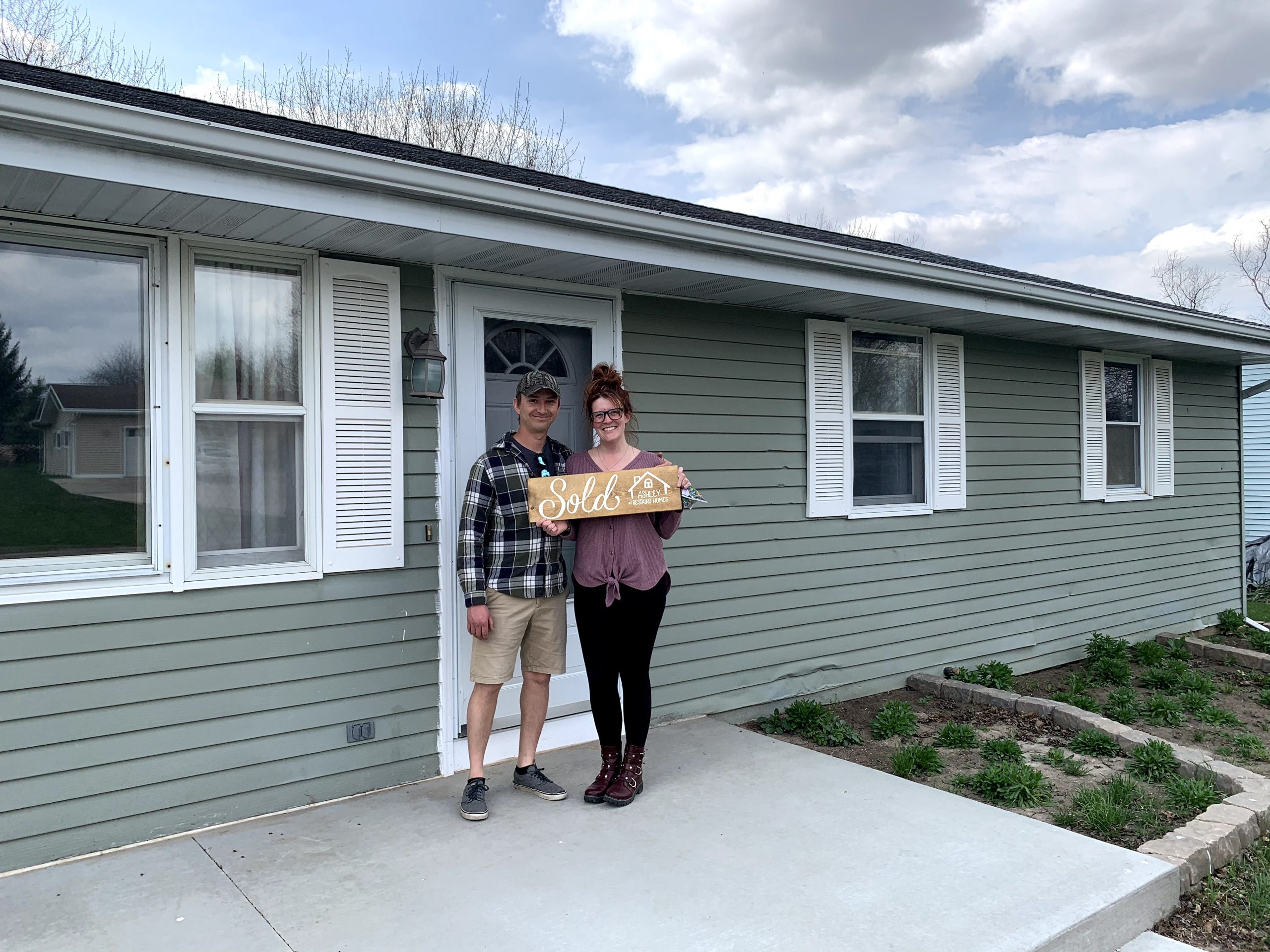 Jenna F. | Buyer | Orfordville
Ashley is very responsive and answered any and al questions I had. She is attentive, and can really help find you the perfect home. Ashley was so helpful to me through my first home purchase, and I have been recommending her to all of my friends who are just now getting into the home buying process. She explained everything in detail and helped make things as stress free as possible.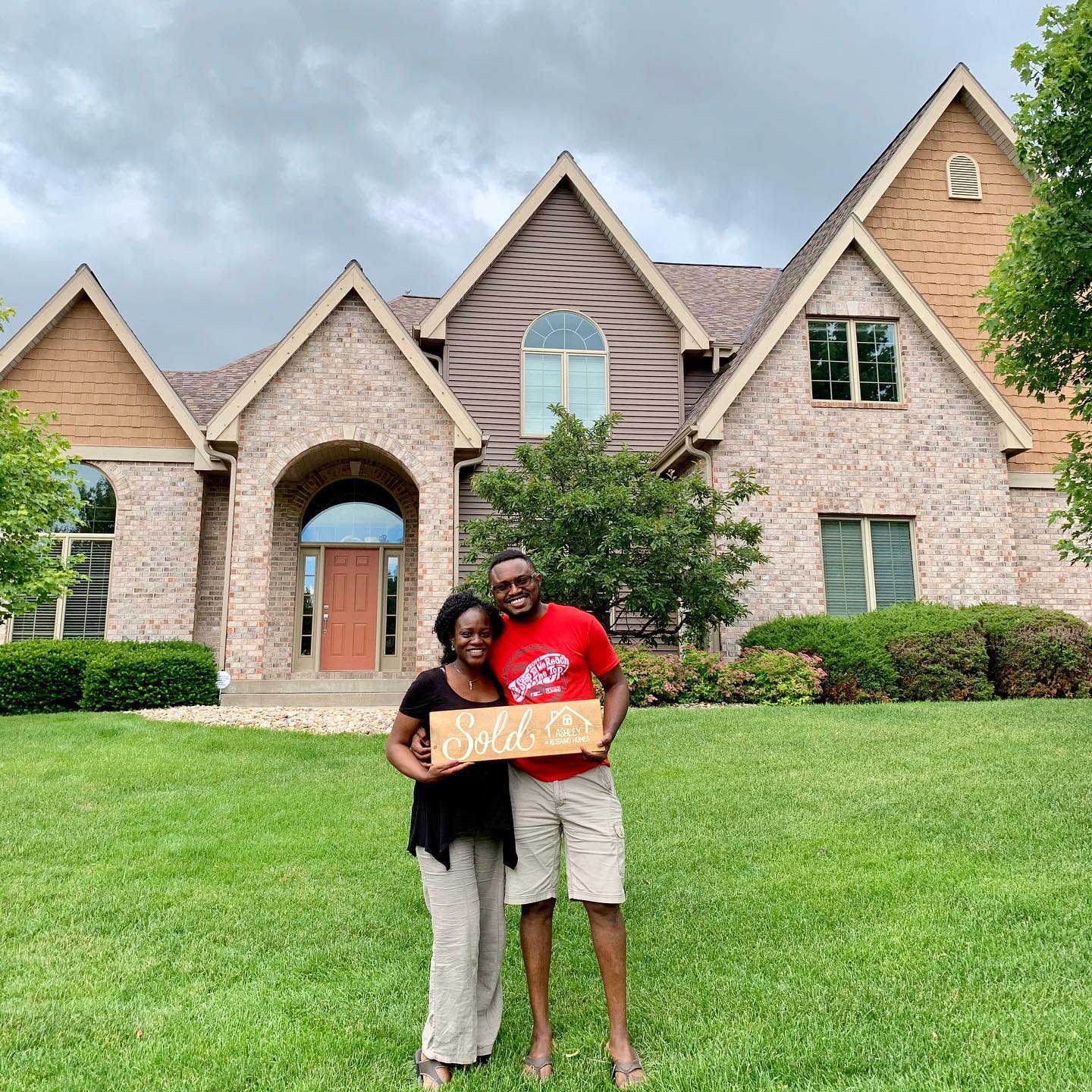 Hanna A. | Buyer | Madison
Ashley is an outstanding realtor! Our first home buying experience went so smoothly and we thankfully never encountered the nightmares and frustrations of home buying. 😄 She went above and beyond ensuring our numerous questions were answered promptly, even at odd times of the day and night. She fought for us to make certain we were comfortable with details that were of importance to us. Her thoughtful gift on the closing day is a testament to her attention to even the tiniest details. 🙂
Thanks Ashley for your professionalism and kindness, for being transparent and brutally honest throughout this process and for truly being our advocate even after we closed on the house. 😉 You're definitely my number 1 realtor! I'd recommend you any day, any time!!!!
Lucas W. | Buyer | Stoughton
It would be impossible for me to say enough good things about Ashley. If I could boil it down to a few words: I would recommend Ashley to anyone and everyone in the Dane County area.
Ashley is incredibly hard working, knowledgeable, and will advocate for her clients in every way that she can. Because of the crazy market we were in, Ashley was stuck with my wife and I for over a year. She was a constant source of calm and reassurance during an incredibly stressful time as first time home buyers. She answered roughly 14,000 questions throughout the process that my wife and I had patiently and knowledgeably, always seeking out answers if she did not have them.
She stuck with us for MORE THAN 50 SHOWINGS and was still just as thorough and diligent about sending us listings 12 months in as she was 1 month in. And I cannot stress enough how helpful and calming her presence was throughout the whole process. She walked us through everything and happily explained everything to us in a way that made us feel like we knew what was going on.
I could not be happier with our choice of realtor and, unless our future moves are to the moon or to other unexplored frontiers, will be going with Ashley at every opportunity in the future.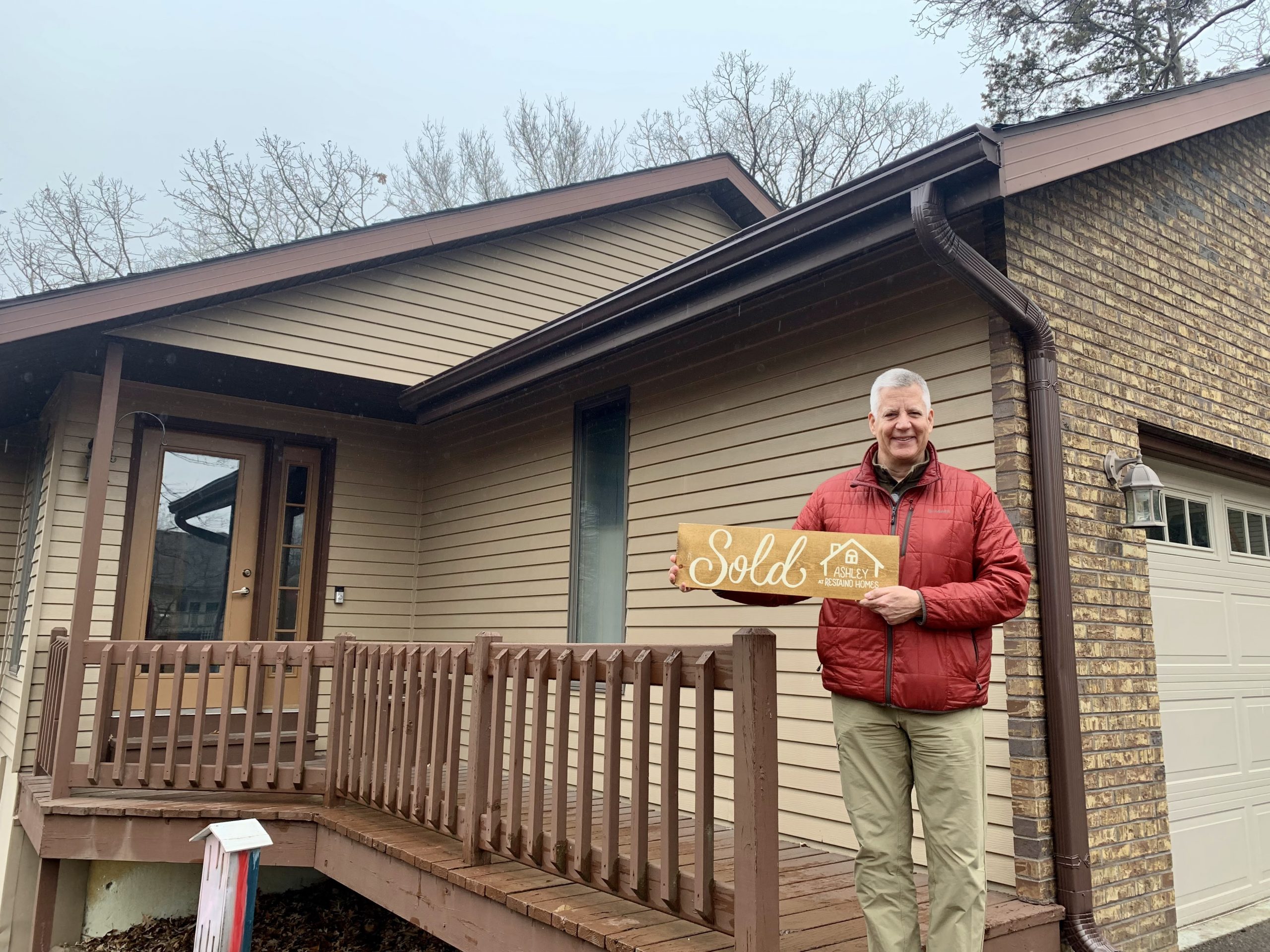 Lars L. | Buyer | Janesville
I started working with Ashley Malinowski a little over two months ago when I moved to the area. When I asked my boss for a good realtor recommendation, he did not hesitate in suggesting Ashley. He said she was the best real estate agent that he had ever worked with and he is on the mark there.

It is a very hot market for sellers and buyers have to be prepared as well as move quickly. Ashley was very prepared from the get go, being completely thorough in getting to understand what I was looking for. She is uber communicative and in the most positive manner. She asks good questions and provides honest direct feedback when I had my own questions. She works extremely hard for her clients and is on the job it seems like all hours and days of the week.

When I found the house that I was prepared to make an offer on, it was a Saturday and I had decided to go back for a second look around the outside to show some family via Facetime. I saw a significant number of interested buyers looking at the house (it was not an open house), so I texted Ashley and asked what was going on. She let me know that the sellers had multiple offers and were going to be making a decision that evening. I told her right then I wanted to make an offer and so I drove back to where I was staying and via the internet/phone, Ashley put together my offer.

The way this happened so quickly and sort of unexpectedly, was very hectic but Ashely was on top of everything on a Saturday evening! This is the service that a client will get from her. I will close by saying if you are looking for a real estate agent to help you with your home purchase or sale and you are not working with Ashley… you are wrong!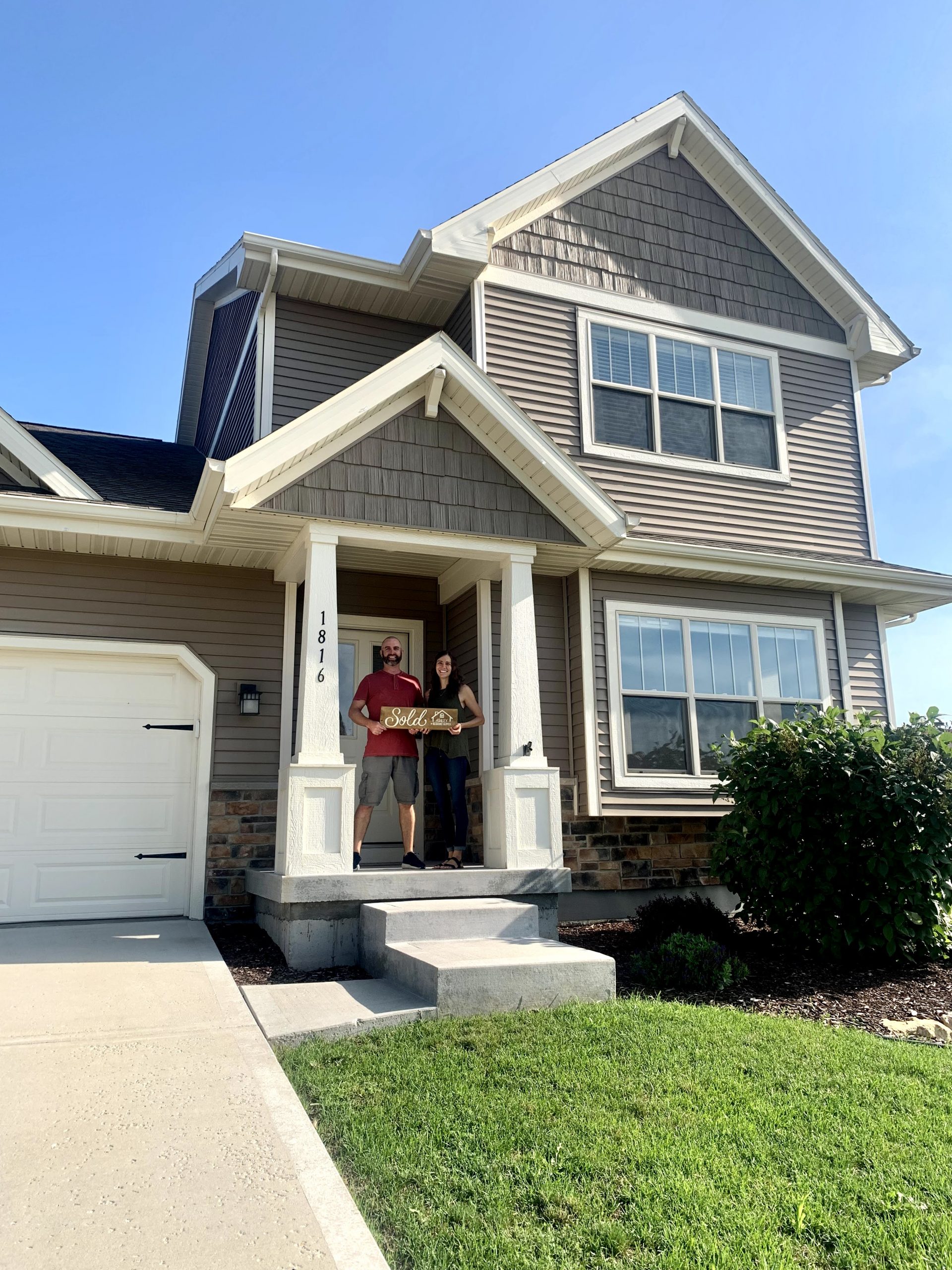 Katie G. | Seller | Mount Horeb
Ashley was so attentive and respectful during our recent transaction with her. She made us feel very comfortable and at ease, and made the whole selling experience stress-free! We appreciated her communication and attentiveness, and felt confident with her as our agent. Highly recommend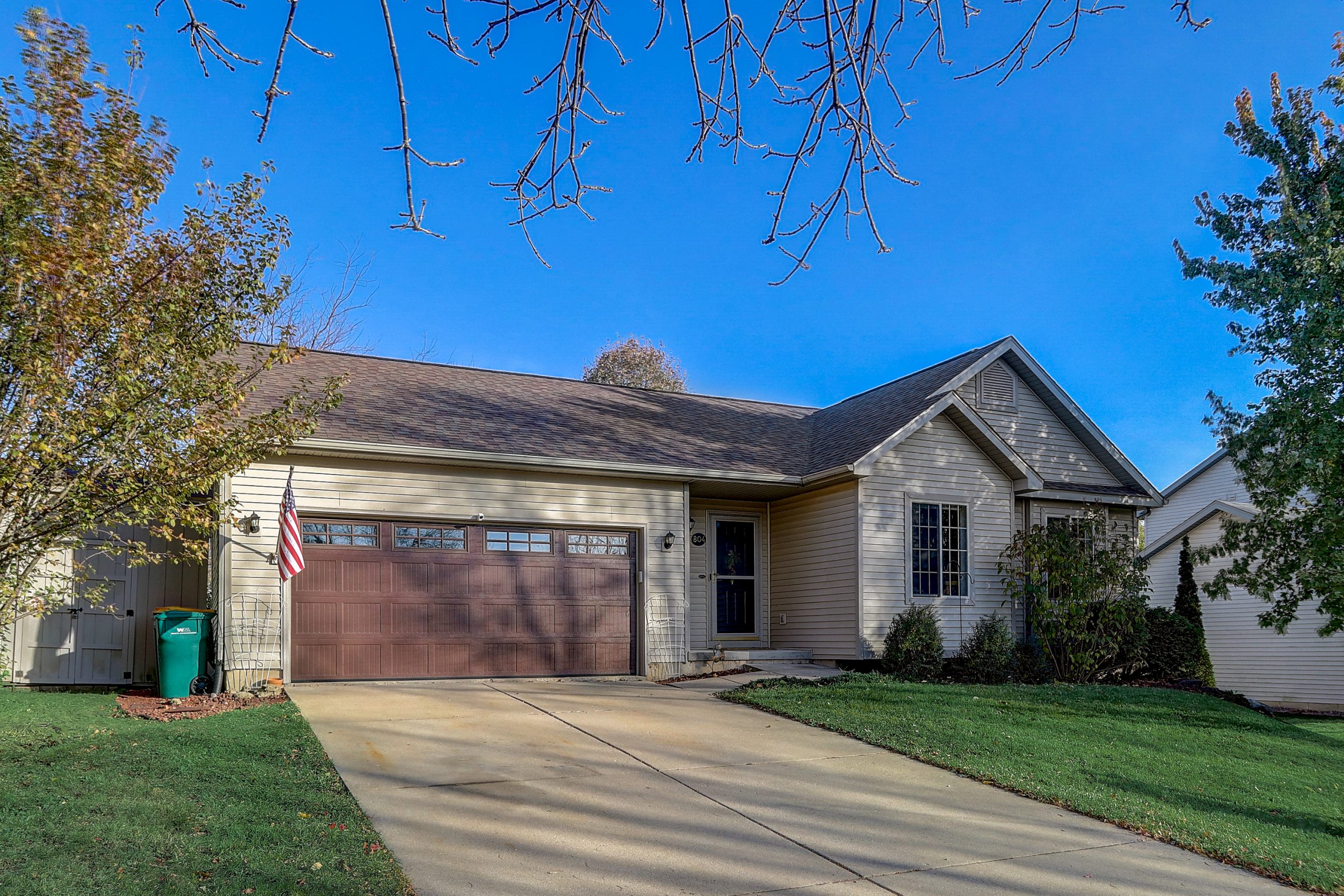 Amy S. | Seller | Mount Horeb
Ashley was great. Very professional, helpful and made the selling process less stressful. She was always checking in with us during the sale of our home and offered great advice and suggestions on how to make the process easier.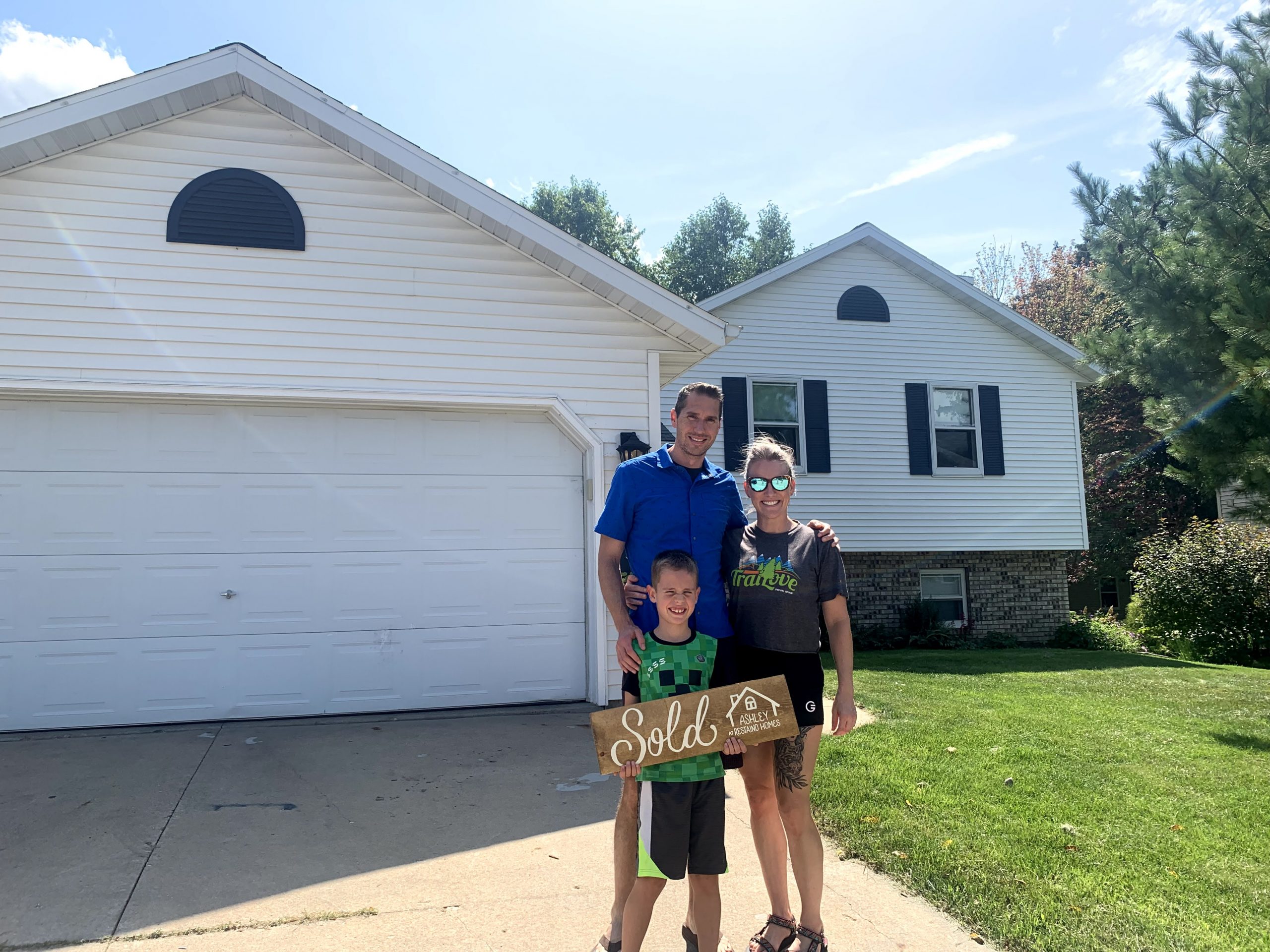 Charles C. | Seller & Buyer | Fitchburg
Our experience with Ashley was among our highlights of 2021. She worked diligently to help us buy and sell a home in a daunting housing market. Her expertise, effort and energy made the entire experience enjoyable. Ashley was always responsive, helping guide and educate us through the entire process. We highly recommend Ashley to anyone looking for an awesome realtor.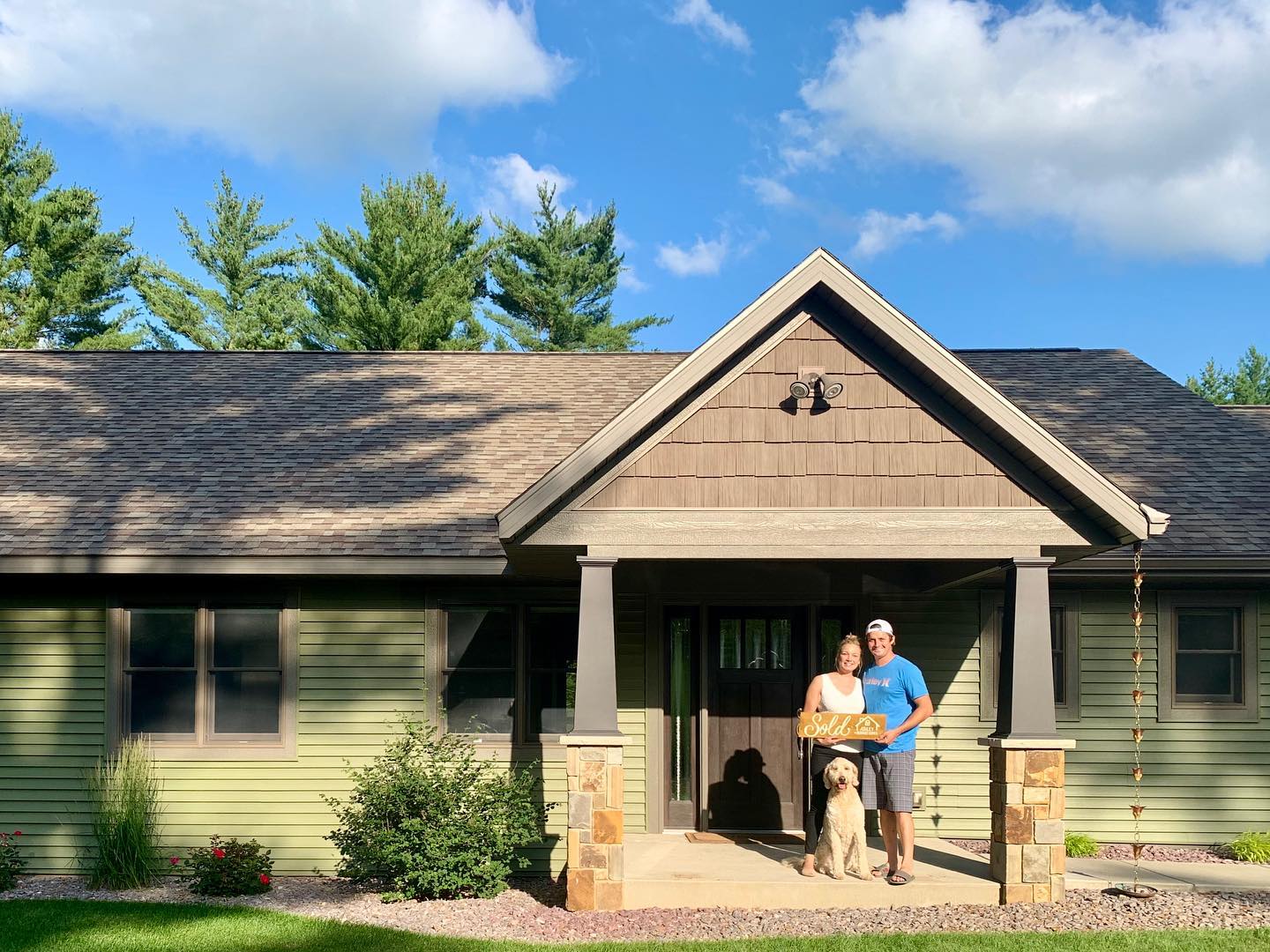 Jaclyn G. | Seller & Buyer | Mount Horeb
Ashley was wonderful to work with as our listing and buyers agent. She was reliable and personable- and we connected right from the start. Home buying/selling can be emotional, and her experience kept us grounded. We are not only happy in our forever home, but happy sellers as well. Thanks, Ashley!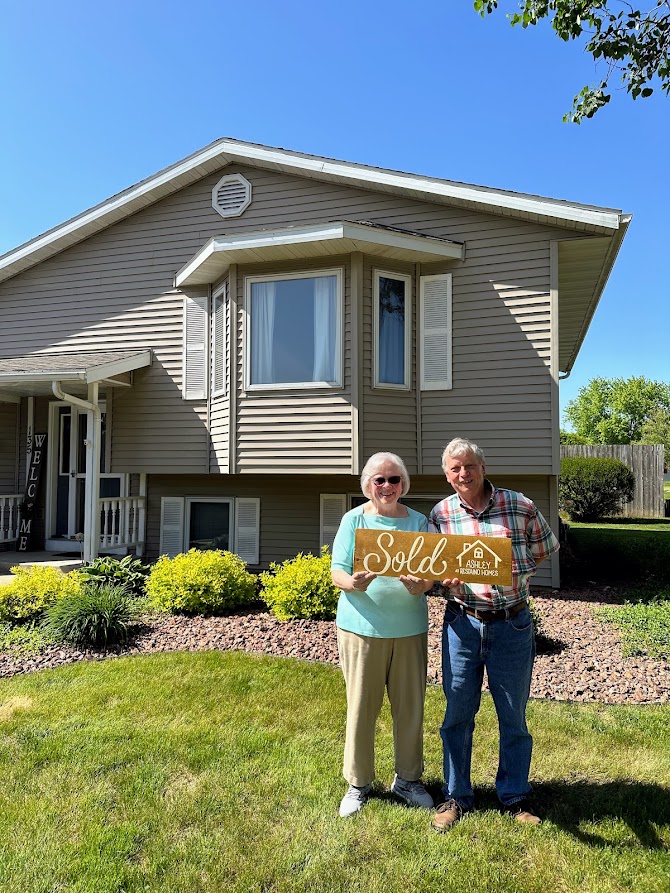 Becky D. | Buyer | Belleville
Ashley Malinowski recently worked with us to find a home in Belleville, Wisconsin. She was very knowledgeable, helpful and patient. We felt like she just really wanted us to be happy with our purchase. If you're looking for a realtor in the Madison area she is highly recommended!

Will K. | Buyer | Madison
Ashley was simply the best we could have asked for while looking for our new home. Having to relocate for work, Ashley was incredibly knowledgeable of the Madison area, which really helped us feel comfortable about our purchase. She was their for every step of the way and could not recommend anyone better than her for the home buying process.